The Value of Having a Local Agent
1. Insurance Agents are Discount Detectives. Insurance agents WANT to save you money. By choosing a local independent insurance agent in Florida, you not only are getting a local professional, but the best rates available to you. Agents know that price is important when shopping for insurance, so they will work to win your business by identifying all of your eligible discounts.
2. Multiple Companies to Choose From. Because we're independent insurance agents, we represent many companies, not just one like a captive Allstate or Bankers Life and Casualty agent. If you call an 800# to get your insurance, you're doing yourself a disservice. Call a local independent insurance agent and get quoted through multiple companies all at once, in the same time it takes you to get just one quote by calling a direct writer like MetLife.
3. Change Companies as You Change. Buying a home or getting married? Maybe the company you are with now isn't the right fit anymore. That's okay, because if you are with a local independent insurance agent, we can move you to a company that may be better suited for your new life. Maybe bundling your health insurance with your life insurance makes more sense with a different company. We have many companies so we can move you!
4. Knowledge. Let's be honest… how many of you can explain the differences in: Universal, Term, Indexed Universal, Whole Life, Graded Benefit, ROP or how cash value accumulation builds up and loans on your insurance policy work? It is so important to have an independent insurance agent to explain these differences to you so you can make an informed decision and they can guide you through this difficult decision.
5. One-Stop Shopping. Medicare, Life, Dental, Annuities, and more… whatever your situation and independent agent can help you with all of your insurance needs.
6. On-going Support. Our livelihood depends on your customer satisfaction, so an independent agent will always be there to help guide you through whatever obstacles life throws your way; whether it is billing problems or continued cutbacks to your Medicare coverage.
7. Community Ties. Our local agents are right beside you helping to build a stronger community. Going with a local independent insurance agent will help build your community even stronger, as it helps stimulate your local economy by keeping the money local, instead of sending it to another state.
AARP now offers Plan G Medicare Supplement
With Plan F gone, it is natural for there to be a new King on the Block. United HealthCare/AARP is now offering a Plan G in Florida! Let me first start by explaining what Plan G is.
A Plan G Medicare Supplement is very similar to a Plan F Medicare Supplement. The only difference is with Plan G, you pay the Medicare Part B deductible of $217 in 2022. Whereas with a Plan F, it is first dollar coverage, you never have anything out of pocket, as long it is approved by Medicare.
So what happened to Plan F? Plan F was removed by Congress in a bi-partisan bill back in 2015. The thinking was that because it was First-Dollar coverage, it promoted over-use of the medical system. Please were going to the ER because they stubbed their toe, when an Urgent Care facility would have sufficed. Yes, I know, thats a little bit of an over exaggeration, but I think you get my point, and theres a little bit of truth there too.
Annual Election Period (AEP), or sometimes referred to as 'Open Enrollment', starts October 15 and run through December 7. If you are turning 65, you will be making decisions about your Medicare coverage along with 48 million other retirees. Significant changes are expected for Medicare in 2022, so plan accordingly. Deductibles and copays are expected to rise, along with Medicare Part D costs, as the donut-hole gradually closes and disappears.
Also, Supplement Plan F will be eliminated in 2020. The result will be even higher prices for Plan F than you see now.
Medicare Advantage plans will remain competitive overall, you can expect Part B giveback plans to be more common and more competitive. And PPO plans, in general, will be more competitive.
Please, take time to talk to your local agent about changes that are coming in 2022.
All Medicare drug plans and Advantage plans run on a calendar year basis. Your current plan may or may not renew but whether it renews or not you need to be prepared for the Medicare open enrollment in 2022.

Here are a few pointers if you are new to Medicare or have been to this rodeo before.
Update your list of medications and dosages

Make a list of your doctors including name and address

Evaluate your health. Is it better or worse than last year?

Update your health care budget

Consider what you pay every month in premiums AND your out of pocket health care costs
Find the Best Medicare Supplement Rate
How do you find the best Medicare supplement rate? You can search Florida Medigap Rates online, attend seminars, invite a parade of strangers into your home and let them try to sell you something. And calling carriers direct is another option.

The best rate is the one that fits your needs and budget. What your friend Mary or Bill bought was (hopefully) right for them. But that does not make it right for you.

Mary wears a size 6. You wear a size 4. That's close but just not a good fit.

Bill has health problems you may not be aware of, while you are in almost perfect health.

Picking the right plan for you requires a basic understanding of what is available, and realizing your decision today may be the last time you get to make a change in coverage.

This is especially true if you are turning 65 and going on Medicare for the first time. Does Colonial Penn have the best rates? Is AARP a good fit for you? What about Humana? What is Medicare Advantage, and is it any good?

You are about to enter the no bull zone.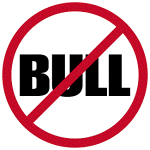 Sometimes When You Pay More, You're Just Paying More
Sometimes when you pay more, you're not getting more, you're just paying more. There are a lot of companies out there where you can buy your Florida Medicare Supplement Insurance from. Many of them offer you a Plan F. But none of them have the same price. Weird right?

In many cases, when you buy a product, and you pay more, you're getting more. This is true for many things. I like to buy my meat in bulk, and then freeze it. I pay a little more up front, but because I buy in bulk, I get a lot more bang for my buck.

Unfortunately, this is not the case with Florida Medicare Supplements. If you pay more for your Plan F, you're just paying too much. There are companies our there like Colonial Penn that charge over $200/mo for their Plan F, and try to sell you on the idea that their customer service is worth paying an extra $70/mo for their insurance.

Ask yourself this. How often do you really need to call your insurance agent?

For most people its once or twice a year. Is that really worth an extra $800/year?

Our clients would rather put that $800/year toward fun! Put that money in your savings account, toward a cruise, golf, dinner and a movie, or your grand-kids. There is no need to pay more than you have to. Everyone of our clients have our personal cell phone number, and email address. They can call, text or email us anytime, and get a response usually within the hour.
"I want Plan F, because its the best!" "My doctor told me to get AARP Plan F." "My brother has Plan F, it seems to work good for him, so I want the same thing."
We have heard those exact quotes many times here. But here is something many agents out there won't tell you: "There is no blanket answer for every person out there". Many agents will hear you say "Plan F!" and without hesitating, go ahead and sign you up for it, because its an easy sale. If you want a 'Yes Man', you are looking at the wrong agency. But you want an agent, that will hit the brakes, and actually do some due diligence for you to make sure that Plan F is the right choice for you, then D&D Insurance is the place for you! Allow me to explain:
I recently met with a customer in Crystal River (please note, we serve the entire state, not just Citrus County.) She wanted a Plan F with AARP. But, I insisted on letting me shop around a little bit first, and if it came back as the best deal for her, I would gladly sign her up for it. I just like to do my homework first. She agreed.
As it turned out, Freedom Health had a plan, all her doctors accepted, and was going to be significantly cheaper:

This particular plan gave back $80/mo on her SS check. Savings: $960/yr

She didn't have a $175/mo premium for a supplement. Savings: $2,100/yr

No Part D premium. Savings: $204/yr

This particular plan also had donut hole protection for her diabetes drugs: Savings: $1,300/yr
I'm not saying Plan F is bad. I'm just saying its not for everyone. Please shop before you buy.
When buying Medicare Supplements I like to use the analogy "Its like buying a truck!"
Lets say you're buying an F150. You want it in Black, and with certain features. You go to a Ford Dealership in Clermont, and they tell you the truck is $40,000. And, because you know that its good to shop around, and that another dealership can offer you the exact same truck, you decide to go to a Dealership in Orlando. This dealership tells you they can give you the exact same truck, exact same color and exact same features for $45,000.
Where do you buy your truck at?
Hopefully you said in Clermont. Why? Because its cheaper, and it is the exact same truck!
Medicare Supplements are the same way. If you want to buy a Plan F, for example, you can talk to 8 different insurance companies, and get 8 different prices. And just like the car-salesman at the dealership when you were buying the truck, the insurance company will try to convince you why its a good thing that you should pay more for the exact same policy. Is there a difference between a Plan F with company A and company B? NO!
Don't fall for the tricks. Just like a 2019 Ford F150 is the same as the next Ford F150 with the same features, so are Medicare Supplements with the same Letter. Don't Fall for the tricks.
It might seem like an odd combination, but stick with me on this.

The first time I walked into Home Depot I was overwhelmed. I was not much of a handy man at the time, but I did know which end of the hammer is useful.

Home Depot must have had 100 hammers.

I needed someone to not only point me in the right direction, but explain why one hammer was better than another for the particular work I was doing.

Before Home Depot I owned 1 hammer. Now I have at least half a dozen, each designed for a particular job.

Medicare is the same way.

How much does a Medicare supplement plan cost in Florida?

There are over 170 different Medicare supplements and Health Plans to pick from. Let me help you find the right plan for your needs and budget.
When you pay more you don't get more, you simply paid too much.
/